Hey!  My name is Roel!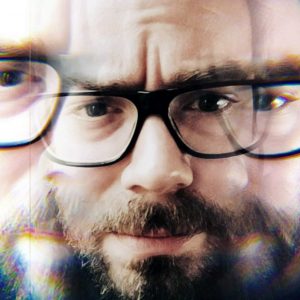 Here's the cliché rundown of who I am: 39 year old guy from Groningen, The Netherlands living with my lovely girlfriend Marieke.
In the demoscene (although not that active) since 2001 and a chipmusician since 1999 but got a bit okay around 2003.
Used to do stuff for some demo's (Northern Dragons group, DHS, and some freelance stuff) and also installers/keygens for ngen and many other groups that used my tunes.
---
Music
I can make music on a few platforms like pc trackers, atari st, commodore 64, Amiga 500/600 and gameboy & some others. As long as it has a tracker 😛
Around 2005 I met Tom that liked chiptunes, also liked the same style and wanted to make them. So we started doing tunes together as xyce.
Really nice way of working since I get stuck with a tune a lot of times and he can pick it up and vice versa.
In 2011 we we're asked to do a gig in Groningen by the Eindbaas collective, and although we were cynical we said yes and since then we've been playing all around the world!
We've played chiptune sets in Japan, Australia, Russia, England, Scotland, Germany, Belgium, France and so on….
If you want to book a show, give me shout! or go via the "official channels".
Download a bunch of my stuff in the music section.
If you want to use it for something , please ask me first. (I will say yes probably but still wanna know)
For commercial use, you really really need to contact me!
The social media thingie: